WOOD SLEEPER PACK

PRE-DRILLED WOOD SLEEPER 100pack - AG179

PLUG IN RAIL CHAIRSBULLHEAD RAIL

BULL HEAD

GAUGE 1 STYLE 60 PACK  - AG170

FLAT BOTTOM

GAUGE 1 STYLE 60 PACK - AG178

SLEEPER PACK

BULLHEAD

FOR 1 YARD OF TRACK - AG104A

FOR 5 METRES (5.5YARDS) - AG104B

FLAT BOTTOM

FOR 915MM OF TRACK - AG229A

FOR 5 METRES OF TRACK - AG229B

FISH PLATES (RAIL JOINERS)

BULLHEAD

BRASS BULLHEAD RAIL JOINERS 10pack - AG128

NICKEL SILVER BULL HEAD RAIL JOINERS 10pac - AG128N

INSULATING BULL HEAD RAIL JOINERS 4pack - AG128I

FLAT BOTTOM

BRASS FLAT BOTTOM RAIL JOINERS 10pack - AG213

NICKEL SILVER FLAT BOTTOM RAIL JOINERS  10pack - AG213N

RAIL

BULLHEAD

BRASS RAIL 915MM (1YARD) - AG109S

BRASS RAIL 1.5 METER - AG109L

NICKEL SILVER RAIL 915MM (1 YARD) - AG109AS

NICKEL SILVER RAIL 1.5M  - AG109AL

FLAT BOTTOM

BRASS RAIL  - AG212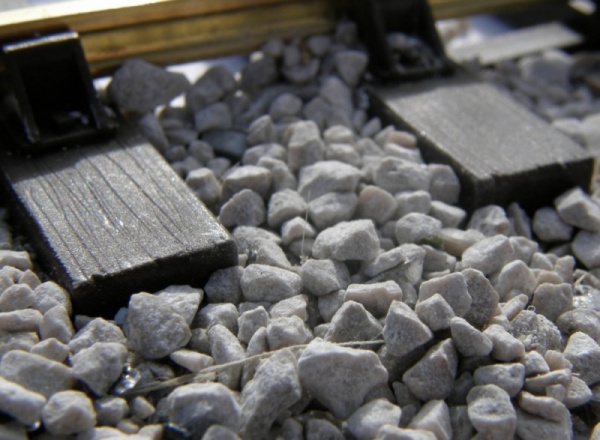 TRACK BALAST

WE CAN SUPPLY 25KG BAGS OF

NEAR SCALE,AUTHENTIC  GRANITE CHIPPINGS AVERAGE USAGE IS

ABOUT 500GRAMS PER YARD OF

TRACK.

TRACK PINS

FLAT HEAD ZINC PLATED TRACK PINS

1mm X 13mm - TP2

1mm X 20mm - TP3

DOMED HEAD STEEL

3/8"  - TP4
5/8"  - TP5
This jig by Metalsmith Ltd is a useful tool for self assembling Tenmille track. The two rails are simply clamped into the jig allowing the sleepers to be slide over both rails. Saving you time!

Tel: (+44) 01473 657957
Email: Trains@Tenmille.Com
Please Note - Information including photos and pictures contained on this Website are for illustrative purposes only and may be subject to change. If you are in any doubt please contact us before placing your order.

SIZE 0 1/4" - W1

SIZE 2 3/8" - W2