OPERATION OF TENMILLE POINTS

Tenmille points are supplied with a brass tie bar, plastic if insulated. Attach point lever using brass wire available from Tenmille. Point lever has adjustable fitting to insure blades register properly. Screw point lever to the baseboard

POINT LEVERS - AG135

(SUPPLIED WITH 2X FIXING

SCREWS)

POINT BELL CRANK SET

- AG138

(RODS AND GUIDS SOLD SEPERATLY)

POINT ROD GUIDES - AG224

POINT RODDING (BRASS) - PR / 2

POINT DRAWINGS

GAUGE 1 10FT RADIUS POINT L.H - AG126D

GAUGE 1 10FT RADIUS POINT R.H- AG127D

GAUGE 1 14FT RADIUS POINT L.H - AG151D

GAUGE 1 14FT RADIUS POINT R.H - AG152D

ALL PARTS REQUIRED TO COMPLETE POINT DRAWINGS AND OTHER SELF ASSEMBLY POINTS ARE AVALIBLE FROM TENMILLE

POINT SLEEPERS

CAN BE CUT TO SIZE AS REQUIRED. FOR USE WITH TENMILLE PLUG IN CHAIRS. 10 X LONG & 10 X SHORT SUPPLIED - AG133

RAIL CHAIRS

BULLHEAD

SLIDE CHAIRS 10 PACK - AG172

CHECK RAIL CHAIRS 10 PACK - AG072

FLAT BOTTOM

POINT SLIDE CHAIR 10 PACK - AG249

FROG (BRASS CROSSING NOSE CASTING)

Limited Stock Available Due To

Discontinued Line

LEFT HAND - AG151F

BRASS POINT TIE BAR SET - PTB/G1

       2 X PAIRS SUPPLIED

Tel: (+44) 01473 657957
Email: Trains@Tenmille.Com
Please Note - Information including photos and pictures contained on this Website are for illustrative purposes only and may be subject to change. If you are in any doubt please contact us before placing your order.

FISH PLATES (RAIL JOINERS)

BULLHEAD

BRASS BULLHEAD RAIL JOINERS 10pack - AG128

NICKEL SILVER BULL HEAD RAIL JOINERS 10pac - AG128N

INSULATING BULL HEAD RAIL JOINERS 4pack - AG128I

FLAT BOTTOM

BRASS FLAT BOTTOM RAIL JOINERS 10pack - AG213

NICKEL SILVER FLAT BOTTOM RAIL JOINERS  10pack - AG213N

RAIL

BULLHEAD

BRASS RAIL 915MM (1YARD) - AG109S

BRASS RAIL 1.5 METER - AG109L

NICKEL SILVER RAIL 915MM (1 YARD) - AG109AS

NICKEL SILVER RAIL 1.5M  - AG109AL

FLAT BOTTOM

BRASS RAIL  - AG212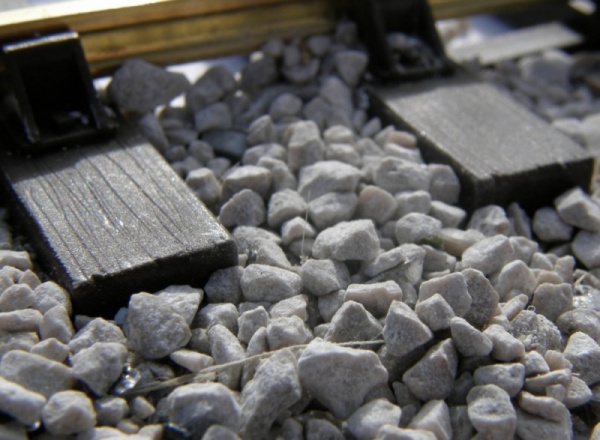 TRACK BALAST

WE CAN SUPPLY 25KG BAGS OF

NEAR SCALE,AUTHENTIC  GRANITE CHIPPINGS AVERAGE USAGE IS

ABOUT 500GRAMS PER YARD OF

TRACK.

TRACK PINS

FLAT HEAD ZINC PLATED TRACK PINS

1mm X 13mm - TP2

1mm X 20mm - TP3

DOMED HEAD STEEL

3/8"  - TP4
5/8"  - TP5
SIZE 0 1/4" - W1

SIZE 2 3/8" - W2